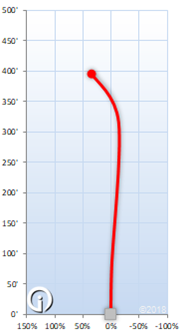 | | | |
| --- | --- | --- |
| Speed: | | 10 |
| Glide: | | 5 |
| Turn: | | -1 |
| Fade: | | 3 |

Function:

Distance

(What's This?)




Stability:

Stable

Weights:

170-175g

Difficulty:

Intermediate



Community's Product Tips:
Introducing the Collector Edition PDGA 100k Neutron Tesla featuring triple-foil commemorative artwork. The Professional Disc Golf Association has reached a monumental achievement this year - its 100,000th member! Since 1976 the PDGA has been growing the sport along with its member base, helping to get excellent courses and tournaments off the ground around the world. To celebrate this milestone, MVP Disc Sports has partnered with the PDGA to produce a one-of-a-kind disc for member #100,000. More accurately, two of a kind - one special #100,000 disc will go to the lucky member, and its twin disc will be displayed at the PDGA Headquarters' Ed Headrick Museum. PDGA members and GYROnauts will have access to a Special Collector's Edition of the 100k disc featuring the words "Collector Edition" in place of the "PDGA #100,000" text - all discs are white with black, gold, and silver foils. Here's what our Art Director ZAM has to say about the design: The PDGA 100k stamp represents the past, present, and future of the organization. Our disc golf community is strong and flourishing because of the roots cultivated by disc golfers who came before us. Upon this foundation we enjoy a unified culture bound by a love of disc golf, existing as one body made up of many people. Only one leaf is shown within the tree, and this is #100k, representing the growth of the PDGA one person at a time. Available in White Only
Manufacturer's Description:
The Tesla's flight path is characterized by its workable turn resistance. Low- and average-power throwers will find a reliable wind-busting driver with a forward penetrating fade. Power throwers will achieve a tight near-flat turn with a fade finish. Its turn resistance and dependable fade make the Tesla a must-have for a wide range of throwers.
MVP Neutron Plastic - Durability: 8 (What's this?)
Neutron offers a premium look and feel while maintaining the excellent durability of Proton plastic. This unique blend is offered in a wide variety of bright fluorescent easy-to-spot colors. Neutron is your go-to polymer for continued, reliable performance in all conditions.