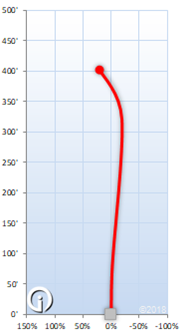 | | | |
| --- | --- | --- |
| Speed: | | 7 |
| Glide: | | 5 |
| Turn: | | -2 |
| Fade: | | 1 |

Function:

Fairway

(What's This?)




Stability:

Stable

Weights:

157-175g

Difficulty:

Beginner



Community's Product Tips:
Don't lose this diamond in the rough, the Queen of Diamonds Special Edition Proton Drift! Streamline is excited to release the next card in the deck. This Queen of Diamonds Drift continues the ornate Art Deco styling of its predecessors, making its royal debut on Proton plastic. Following the Trace of Hearts and Trace of Spades, Streamline Art Director ZAM is back again with The Queen of Diamonds Drift!
Manufacturer's Description:
Drift into controlled shots off the tee or from the fairways with the new solo-mold driver from Streamline, the Neutron Drift! This Speed 7 driver is the first fairway driver in the Streamline fleet and continues the trend of stunning triple-foil stock stamps. The Drift is designed for laser straight lines ending with a gentle fade and an exceptional amount of glide, providing easy distance with this highly versatile driver. The Drift has a modest rim size, a slightly domed profile, and an easily activated turn for hyzer-flips or big turnover shots. The Drift will make its grand debut in Neutron Plastic, pairing perfectly with its bright opaque colors, durability, and grip. Be prepared to drift up the leaderboards with this easy-going fairway driver, Streamline's Neutron Drift!
Streamline Proton Plastic - Durability: 9 (What's this?)
Proton plastic is produced with some of the most durable plastics in the industry. It has immense abrasion resistance from impact and as a result very slow wear, giving it a very long life. It is produced with bright, vivid transparent colors. A key aspect as to why proton plastic has such great clarity and durability is because the central core is not contaminated with any weighting agents unlike most conventional golf discs. The weight products are placed in the outer ring to enhance the GYRO™ Technology and maintain polymer purity in the central core so that our beautiful colors are always vivid and clear.