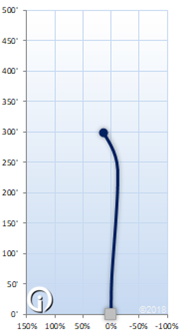 | | | |
| --- | --- | --- |
| Speed: | | 5 |
| Glide: | | 5 |
| Turn: | | -1 |
| Fade: | | 1 |

Function:

Midrange

(What's This?)




Stability:

Stable

Weights:

166-178g

Difficulty:

Beginner



Community's Product Tips:
The Ibex goes where you want it to. It will hold an anhyzer, straight, or hyzer line with ease. If you are looking for that less flippy Buzzz with less fade then grab yourself an Ibex!
Manufacturer's Description:
Vibram's first mid-range is a stable, controllable approach disc. The Ibex can hold a line with an amazing range of power. From strong throwers to beginners looking to finally throw straight, the Ibex will be your goto reliable mid. It holds a hyzer flip, it holds a powered anny. It is our most versatile disc. Get ready to watch it take a smooth, seemingly unending fade.
Vibram XL-Medium Rubber - Durability: 10 (What's this?)
X-Link Medium, also known as X-Link, is a unique rubber-based compound which resists scuffs, has incredible durability and unequaled grip. Additionally, X-Link has a stronger memory than any disc currently on the market, so if you do manage to bend it out of shape, in all likelihood, it will work its way back.