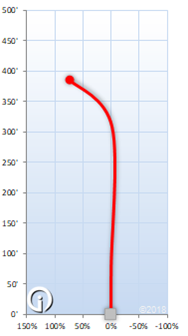 | | | |
| --- | --- | --- |
| Speed: | | 13 |
| Glide: | | 4 |
| Turn: | | 0 |
| Fade: | | 4 |

Function:

Max Distance

(What's This?)




Stability:

Overstable

Weights:

166-174g

Difficulty:

Advanced



Community's Product Tips:
So your O-Lace is too flippy because you're a big burly man who can't be satisfied by any discs made for mortals? Well say hello to your new best friend. The Solace can take even more power than the O-Lace, Boss, Halo, or D1 and cruise a long, long way while fighting a big headwind. This disc is not for the faint of heart and will prove you have the arm power of the big boys.
Manufacturer's Description:
When you are done fooling around and need some serious control, something that loves the wind, and a disc with consistency that won't buckle, reach for the Solace. Our most overstable disc to date (and maybe ever!), this disc can handle all the power you give it, will consistently fight any headwind you throw it at, and will have a predictable (and big) fade at the end of its flight. When you are ready to be in control, reach for the Solace.
Vibram Granite XL-Medium Rubber - Durability: 10 (What's this?)
X-Link Granite follows in the tie dye tradition that gives disc golf is cultural roots. Granite is our take on the cool, individualistic aesthetic that helps to make disc golf so great. Most of these micro chunked discs have four base colors, although a select few have up to seven. Grab a Granite and look as cool as you can.